During the last decades, multiple companies worked on the expansion and continuing optimisation of their business process environment and its operating systems (e.g. ERP, CRM). In this regard, the topic functional, organisational and technical data quality/data flow has not been established permanently. However, a reliable information exchange – internal or with external partners (e.g. customers, suppliers) – can only be realised with high quality data. Hence, an efficient data flow is a critical success factor for process efficiency and represents a foundation for an integral support of business cases. As 'data flow before material flow' is common in logistics, 'data flow before activity flow/process' applies to business processes.
Our competence center 'data management' supports companies concerning information processing and information flow by…
investigating the quality of core data, data models and dataflow in the application environment
a reorganisation, optimisation and migration of data based on the data quality screening

in the existing application environment
during the implementation of new applications

implementing an ideal dataflow from the operative applications to new or existing business intelligence solutions
conceptualising and implementing 'product-life-cycle'-projects (the link between CAD/CAM, PDM und systems engineering)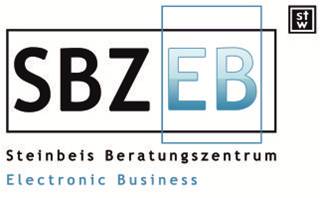 Steinbeis-Beratungszentrum
Electronic Business (EB)

Forschungsinstitut für
Rationalisierung (FIR) e.V.

knapp:consult
We offer support with the help of well-established methods and services in the following areas:
data analysis, data structures and dataflows
data cleansing of defective data and harmonisation of heterogenous databases
Setup of clear structures (e.g. of variants and versions)
data migration
implementation of 'data services'
organisational entrenchment of the data management as a company's competence center by defining appropriate support processes, roles and key figures for a continuing data quality management
Head of CC Datamanagement / Senior Consultant

Andreas Roßmeißl

Andreas Roßmeißl

Head of CC Datamanagement / Senior Consultant

Andreas Roßmeißl has more than 15 years of experience as a consultant in Data Management and Supply Chain Management areas. From 2010 – 2015 he participated in several SAP implementations for Consensus Forecasting, Supply Chain Planning and Supply Network Planning. In these projects he was responsible for Data Management with focus on data cleansing, testing, migration and governance as well as process consulting and modelling. He has lived and worked for many years in Scandinavia, the UK and other European countries. Since 2016 he is responsible for the Competence Center Data Management.